Tiki, the each times I hear the word.. it makes me laugh. I dunno… it just make me have this feeling. I guess it's a though topic as this week we were down to only 2 submission. Haha… but well.. the show must go on~
Brian amazed me by submitting a couple tiki. Hahaha maybe not couple but ermmm.. yeah. Sheep tiki called stiki. I think it's cute especially when I think the one on the right does look a little like bull. But well…. Nice work I must say! Go sheepie… go sheepie.
I have a tiki dollie to myself too. Yeah… a tiki doll that likes white adidas shoe. Hehe… totally scary yet messy. Haha…. yeah, right. Talk about modernism!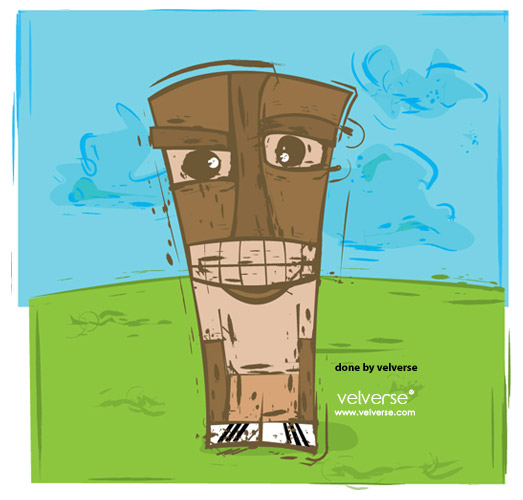 *added on August 2nd* Takeru submitted a very cute tiki he named tikitake. Hehe… totally love the colour combination he use. Not to even mention the little frog that is sitting on top of tikitake. Hehe… even till now… I totally love the detailing to the foot. Ah… para salute!
What is up next week?
Project theme: Mermaid Project description: The lady in the water is making its ways to us. Everyones wants to see it, wants to know about it and we will draw about it.

Project deadline: 8 August 2006, Tuesday.Submit to: mandy@velverse.com
Anyone and everyone is welcome to join. Be it good or bad… it's just something we do for fun! Generate some cool ideas and well.. surely fill up some of our boring times 😀
Click on the banner go link to the project crossroad gallery.