Gangster is one of the in topic when I was a kid. Mum will tell me about it… how bad they were. Movies will show about it. But since I saw Young and Dangerous… my perception towards gangsters…. ermm.. they look just so cool and handsome compare to reality. Hemm… I wonder why.
Brian and his gangsta-sheep is ready to rule the underground. With the big gun in the pocket, the sufficient bling bling and not to mention tattoos… Ah, just good enough to scare the shit out of normal people!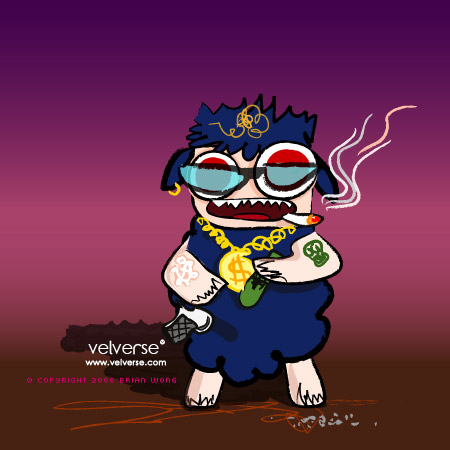 My gangster is dark enough to live in the underground. Grey enough to be lost between black and white. Scar face enough to scare little kiddos and press them for money. However it has a naive heart wishing for world peace! Ah.. how contradicting.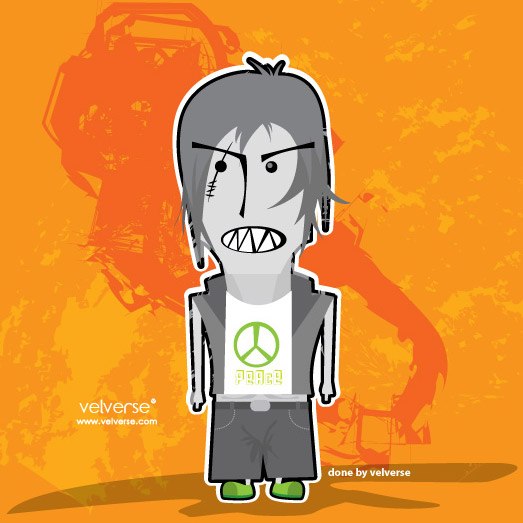 What is up next week?
Project theme: Magician Project description: Of rabbits and sexy assistant. With magic skills good enough to make us amazed and shocked! Let's unleashed the magician

Project deadline: 4 October 2006, Wednesday.Submit to: mandy@velverse.com
Anyone and everyone is welcome to join. Be it good or bad… it's just something we do for fun! Generate some cool ideas and well.. surely fill up some of our boring times 😀
Click on the banner go link to the project crossroad gallery.