The football fever is all around. Everyone is busy shouting either in excitement or total disappointment. As for me… I am totally excited as KOREA has yet to disappoint me! Way to go… well Nicole taught me… I should say TAE HAN MIN GUK!! Thus, this week, we all decided to come out with the 2010 World Cup Mascot. So let's get the ball rolling.
Hehe… I manage to come out with cuppie. The next world cup mascot. Hehehe… well.. I dunno… I always wonder why it's called a world cup most of the time. Hehehe.. so yeah.. see cuppie in 4 years down the road.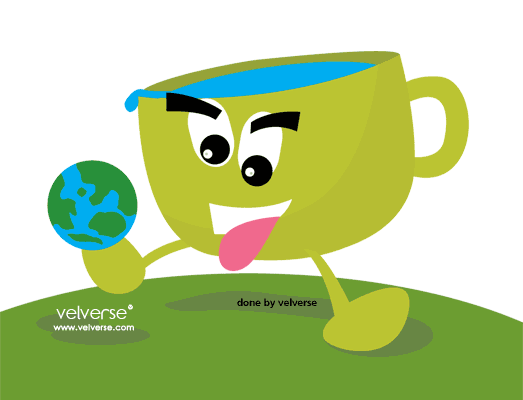 L B manage to submit his PussyGalore. Hahaha… well well.. totally love the cute looks of the meow meow. But well well… I still wonder pussy galore *shake heads and let the dandruff falls like snowflake*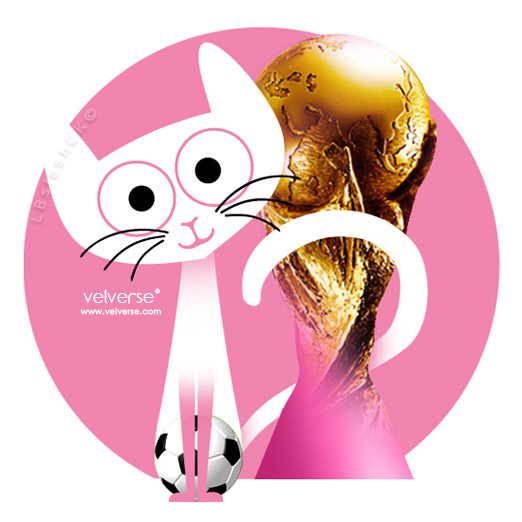 Brian also manage to submit a cute version of his world cup sheep mascot. Hahaha…. Noticable that he is a brazil fans from the look of the flag paint on the face.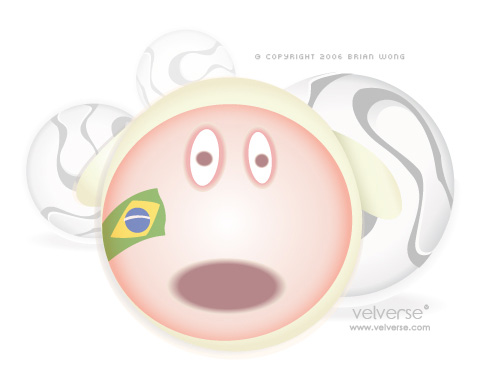 Takeru finally manage to submit something this week. After his busy and hectic schedules last few weeks. His mascot is named Chiyo. Reason why he choose Chiyo? becoz girls oso play football nowadays. chiyo is a jap school girl 😀 ah.. actually he is obsessed with jap schoolgirls! haha! So beware japanese school girls~
Everyone else is too busy with world cup and well… they didn't submit 🙁 But well, let's hope everyone is less busy next week 🙂
Oh yeah… hehehe… takeru also submitted artwork that he missed out in the past 2 weeks.
Yeap, this is his version of rockstar. Hahaha… You rock man! view other rockstar.
Totally love his version of 666 Devil that has local feel. Hahaha.. the KLCC tower and the flag. Ah so cute… If only I can turn it in to a plush toy. view other devils.
What is up next week?
Project theme: Monster Day Project description: Monster is all around us. In the closet, beneath our bed.. stays in creepy place. Next week, we pay our deepest respect to the monsters. So yes, obviously we will be drawing monsters.

Project deadline: 27 June 2006, Tuesday.Submit to: mandy@velverse.com
Anyone and everyone is welcome to join. Be it good or bad… it's just something we do for fun! Generate some cool ideas and well.. surely fill up some of our boring times 😀
Click on the banner go link to the project crossroad gallery.