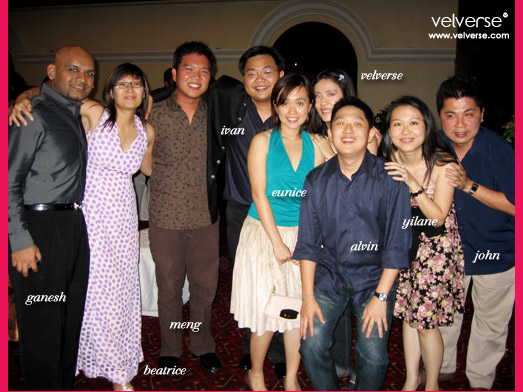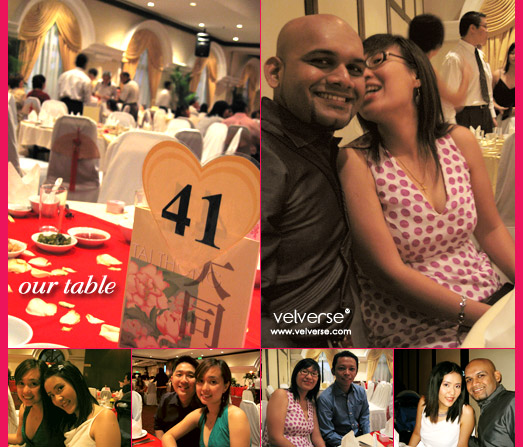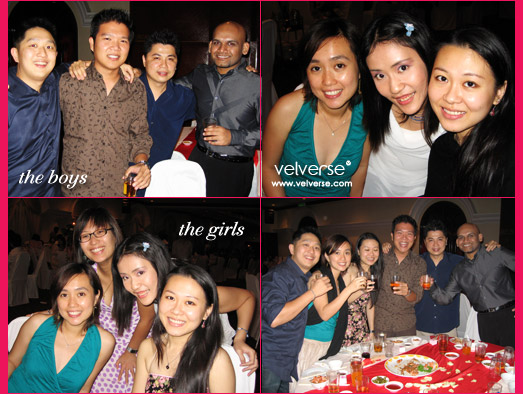 Backdated post. Actual event took place on 15 July 2006.
The happiest day in Ivan's life… the day he move forward and enter another chapter of life. His very big day. His wedding dinner. It's the first time I saw his wife. Before that.. it's only the stories he tells me.
He surely is a lucky guy to have such a beautiful wife. I still remember him telling me all about his girlfriend.. which at that point of time, was a long distant relationship. His wife was then studying in Switzerland while he was here. Yes, one day he bought this big teddy bear and he decided to post it over to her. The best part, the posting fees turns out more expensive than the teddy bear :D.
It felt like he just told me the story yesterday and now, he is here with his wife.. throwing this fabulous wedding dinner and here I am… sitting here witnessing the happy moments.
I must say I really respect him that he is able to pass through the long distant thing (as many of my other friends failed). Yes, I really do admire his persistant, trust and everything else which hopefully creates an everlasting bond.
The wedding dinner was held at the Tropicana Golf and Country Resort. Obviously I was seated alongside with fellow ex-XMers. It was really a happy and memorable event.
We went on to Checker's after the dinner as they all wanted a second round for drinks 🙂 Haha… as usual la~ (more pictures tomorrow).