The August babies were born and the celebration has to go on. This time around, Brian was incharge with the planning and invitation. He is well known for being one of the best host. Most of the research done on where to eat… and better still… even list down where you should park and it's hourly rates.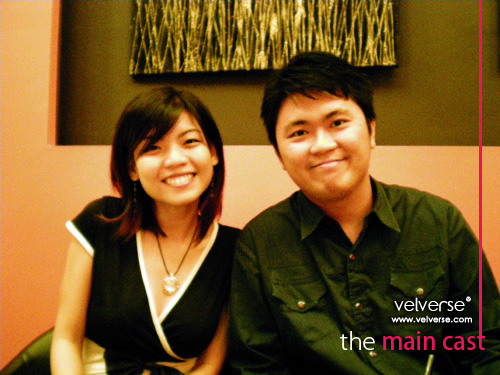 Ah… it's really wonderful when you could just get around with friends… eat and dine… chit chat once in a while. Yup, this time around… Shirley and Jerry is our main casts 🙂
Most of us root for Isthmus from the list given. So yes… here it is. Isthmus is really beautiful~ At least I think they really put some thought in to their interior deco.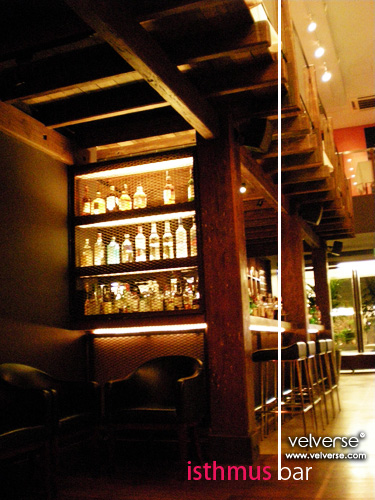 It has been said that they serve good food, but well… I guess one will really have to try it out to know what is best.
We ordered the famous Lotus Blue Dumpling (RM15) to share. Well… I must say they really do look beautiful. So beautiful I barely had the heart to eat it. I think it's really a piece of art that speaks by itself. Not to mention it being tasty.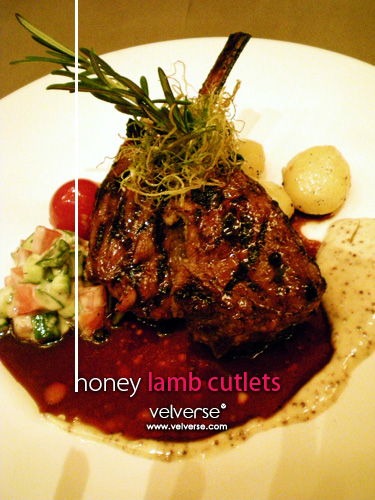 Everyone then ordered something different to share around. Me and Shirley ordered the Honey Lamb Cutlets (RM45) which was cooked to perfection. Yes… the taste is perfect…. the mustard and the sauce… Oooo… la la~ I am drooling while typing this now.
Caryn ordered the Tempura Tiger Prawns which comes with rice. I must say… the prawns are huge!!! I think it's really worth every single cent paid for the food.
Brian ordered their famous Dim Kum Duck (RM38)… which I would say is their house specialty. Although I never get to taste it, I could smell it from far. I must say…. the aroma is enough to make you go crazy for duck.
Gigi on the other hand ordered the Poussin Ayam Sioh (RM22). Hem… I personally think it sounded a little too weird. Okay, probably a little too local. But I must say, it's presentation prove me wrong.
The birthday boy (Jerry) ordered a big fat juicy steak~ Must I say… I really wanted to steal his dish… since it looks really yummie and… er… yummy?
Okay… I must really say the food taste great but it was served in a slow manner. Yes, I guess the whole idea of it is for us to really have some "deep conversations".
Address:
Isthmus
Unit B-G-3, Ground Floor,
NorthPoint, Mid Valley City,
No 1, Medan Syed Putra Utare,
59200 Kuala Lumpur
Telephone: 03. 2282 8112
Business hours: Monday – Saturday, lunch (noon-3pm); dinner (6pm till late)
Website: http://www.isthmuskl.com/