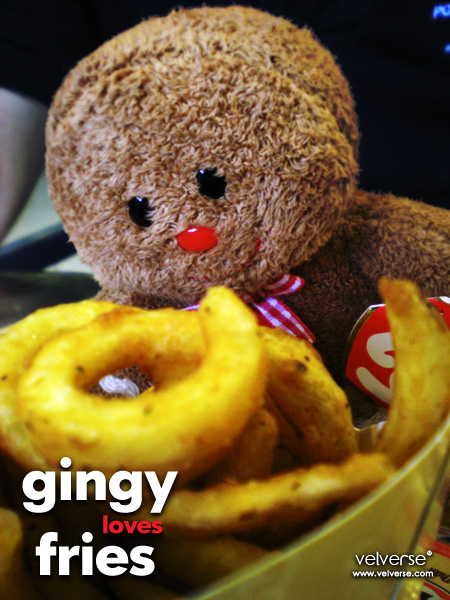 As answered in my 12 things I like about christmas meme, it seems I am really into gingerbread this year.
Surprisingly, I got myself a gingerbread soft toy which is quite rare as I don't really buy soft toys for myself.
The toy comes with a name tag and says his name is Hansel, but I prefer calling him Gingy. Guess what, Gingy ♥.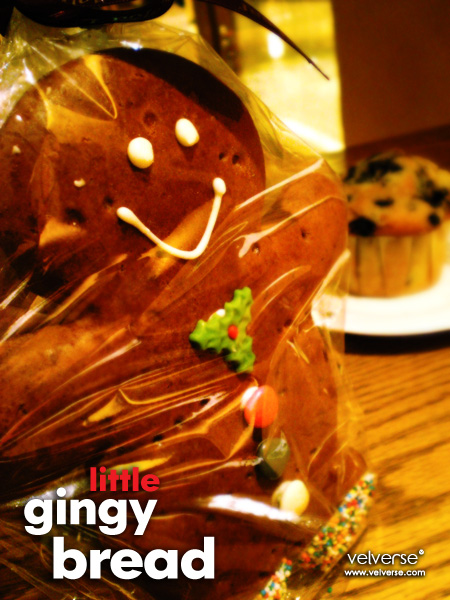 Weirdly, I even can't resist getting a gingerbread  when I saw them being displayed at the Coffee Bean counter.
And I adopted one of them home and no, I don't have the heart to eat it so I don't know how it taste like.