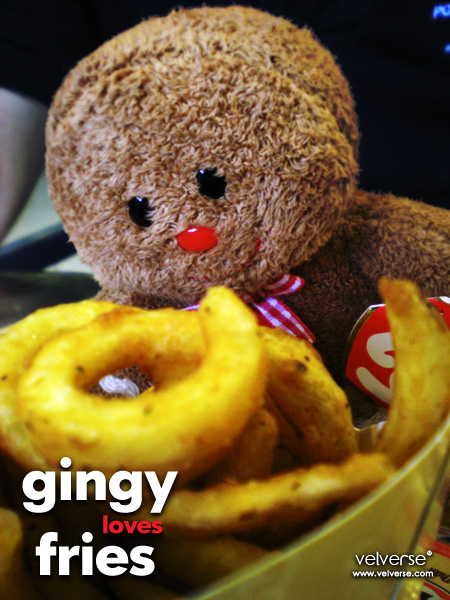 As answered in my 12 things I like about christmas meme, it seems I'm in to the gingerbread mood this year.
Surprisingly, I got myself a gingerbread plush toy.
This is quite rare since I don't really buy plush toys due to allergy to fur and dust.
The toy comes with a name tag and his name is Hansel.
I'm sorry Hansel, but I prefer calling you Gingy.
Guess what, Gingy is your new name!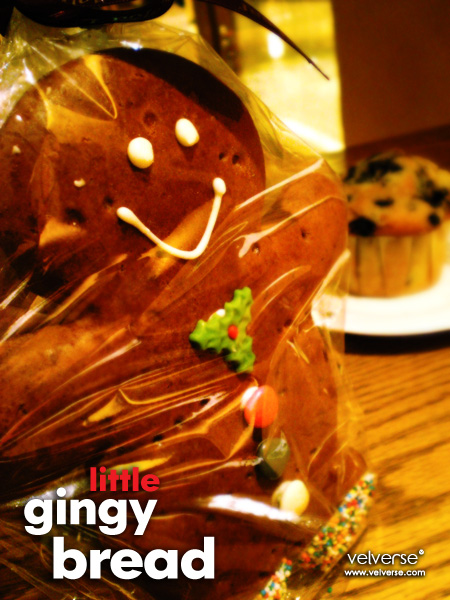 What is even more weird, I can't resist the temptation of the gingerbread man that is being displayed at the Coffee Bean counter.
So I decided to adopt one of them home.
And no, I don't have the heart to eat it so I don't know how it taste like.