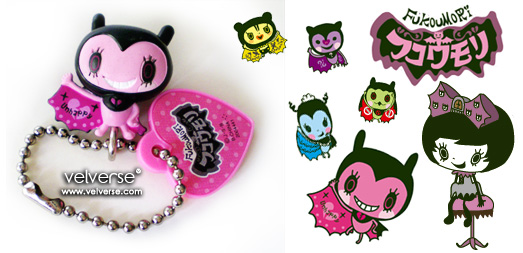 Woo… well, just when I thought I could resist capsule toys, they just would have to come out with more. This time… the Fukoumori capsule toy got me going goo goo gaa gaa. It's so funny to know that I'm actually HAPPY to get the Unhappy doll. Coz yeap… I like pink.
Pink is cute… yeay… I am happy to have Unhappy! Now that is confusing 😐
I've got another one. Guess which one I had?