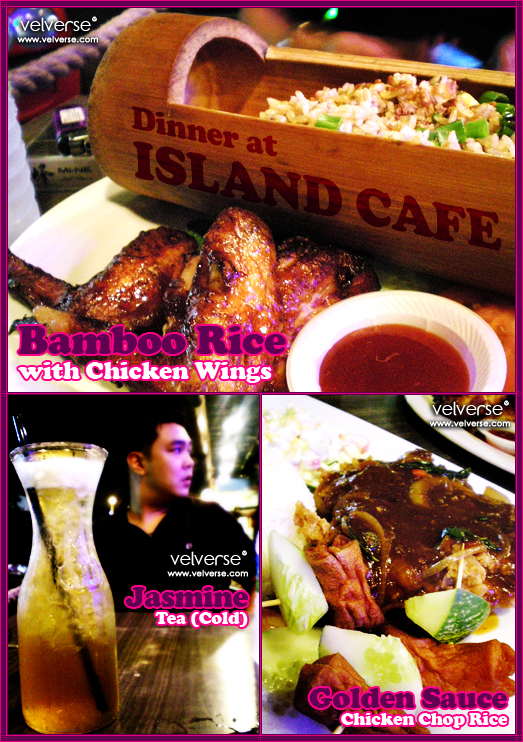 Yeah, another food finding adventure in SS2. We ended our quest of food finding at Island Cafe. Mmm.. the Island Cafe is pretty similar to other cafes like Station 1. With loads of variety of drinks and Hong Kong style food.
I ordered the Golden Sauce Chicken Chop Rice (RM8.90). Wooo… is rather filling as this dish consists of a big piece of chicken chop and 2 sticks of cocktail sausage. The golden sauce is rather spicy and similar to our local "Kam Heong" sauce. It tasted okay, except the fact that the sauce quite overpowered the whole dish.
De ordered the Bamboo Rice with Chicken Wings (RM12.90). Hehe… I like how they serve this dish. They placed the fried rice in the bamboo and served with a pair of chicken wings. The fried rice is quite yummy and the chicken wings is tasty.
As for drinks, we just wanted something not too sweet. So, I ordered a Cold Jasmine Tea (RM4.50) while De ordered Mineral Water (RM2.00).
Address:
Restoran Island Cafe
No. 2, Jalan SS2/61,
47300 Petaling Jaya,
Selangor DE.
Telephone: 03. 7877 8652