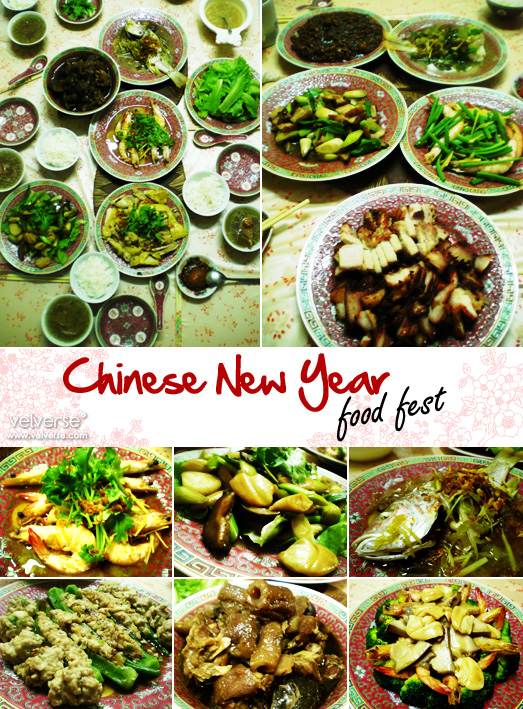 The main reason why I love Chinese New Year the most, is a great get together with my parents and of course, the joy of eating my mummy's delicious homecook food.
In my opinion, my mum and dad is really a good cook. Hehe… and as much as I try to learn, I still can't seems to achieve the taste of my mum's cooking. What's weird is, my mum doesn't really like to cook. *haha* and yet, she can cook such superb dishes. So imagine if my mum enjoys cooking, think she will  cook more amazing dishes!
Oh yeah, aside from those yummy cooking, I enjoy to see how the dishes are being served on the  Chinese New Year cutleries whereby my mum will only use it once a year.
*burp* *rub tummy* I feel full and heavy! 😐