Mmm.. it's always a great reason to celebrate.
Why? Cause it's my little niece's birthday! *jumps around happily*
This year we'll celebrate with a little twist. No longer western… instead something asian, and something fresh.
Where? Definately at one of the finest, Kampachi Restaurant by Equatorial.

Guess what, they brought us the summer fresh seafood selection for us to choose. And we go goo-goo-ga-ga crazy!
I'm speechless and just can't help sweeping everything clean. *slurp slurp*
My first time trying Akagai Sashimi and I'm loving it!
Simply awesome and fresh!

You must be kidding me… definately there's more to share.
Nothing beats the signature Kampachi Maki… even mum can't help but to give it two thumbs up!
And I really didn't have the heart to eat the Tori Teba Karaage… don't it look like a pair of angel's wings? *awww… love love love*

Little princess sure have her own surprise.
*giggles* I love how the food was presented.
And I really want to smuggle the cute bento box home!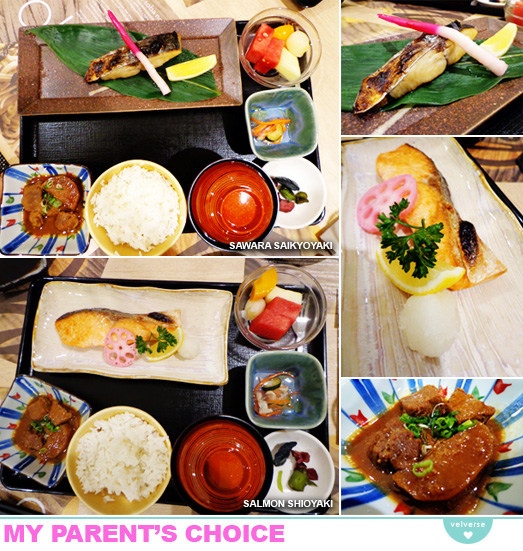 My parent's simply adore their fish dish.
Be it salmon or mackeral… mmm, what can I say they just love it!

As for me, nothing beats a good medium well beef steak!
It's been ages since some restaurant really serve me a perfect medium well steak..
*oooo la la* I'm a happy customer already 🙂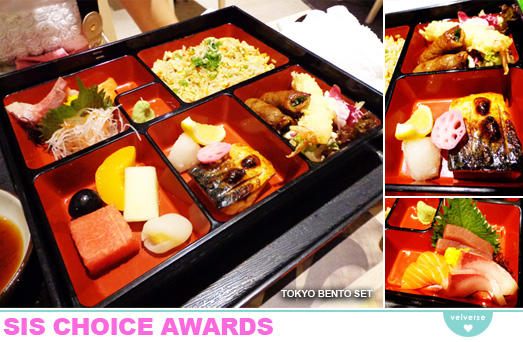 As for my sis, her choice is basically a combination of what me and my parents ordered.
*yum yum* say yeay to bento!
*burp* I think we need something sweet to complete our meal.
And what better than a cute jelly pooh bear cake!

I'm glad my niece love the jelly cake.
Weirdly, she adore the bees more than pooh himself.
Oh yes.. she enjoys picking out and eating the word "happy birthday" too.
Awww… isn't she adorable? HAPPY BIRTHDAY my dear Leanne~ 🎂
Address:
Kampachi Restaurant
Lot 6.09.00, Level 6,
Pavilion KL,
No. 168, Jalan Bukit Bintang
55100 Kuala Lumpur
Telephone: 03.2148 9608
Business Hours: 10.00am to 10.00pm daily
Website: http://www.kampachi.com.my