I used to wonder and doubt.. what makes this place so famous?
Why? Why Times Square?
Is it a given because of the name it carries?
I guess location plays a big role.
But what makes it a place to visit even if shopping is the last thing in your list or mind, is the events and display.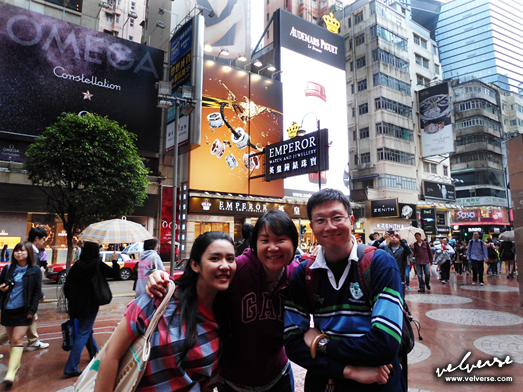 They just never fails to house interesting activities or events. Yes, something malls should learn and take note about.
And guess what I found? I was walking around and notice this..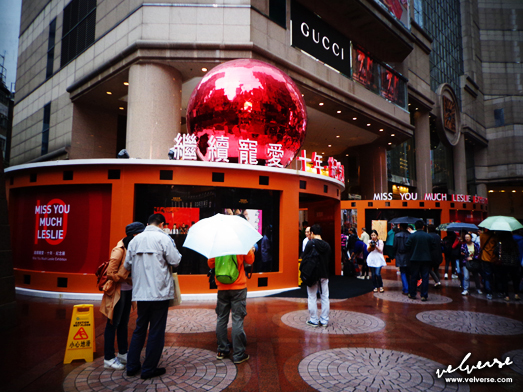 Right, was coincidently in Hong Kong and celebrated the 10th anniversary of the Hong Kong handover.
And now, I once again.. coincidently landed myself in Hong Kong.
This time, another 10th anniversary celebration.
Times Square is proud to present the Miss You Much Leslie Exhibition (繼續寵愛.十年.音樂會) which marks the 10th anniversary of Leslie's death. On the outside of the exhibition,  one can find a mini movie theater that housed many of Leslie's legendary works.
The design of the exhibition is very interesting. At the outside of the mall, you can find a giant bling bling red ball sitting on top of the mini theater symbolizes the immortal light (Leslie's charisma and spirit) will continue to shine brightly in his fan's heart.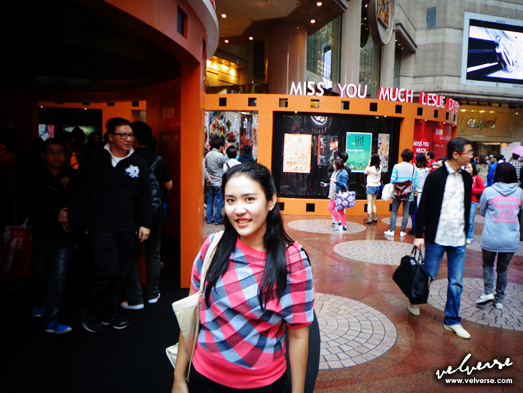 Audience can find  scheduled Leslie's legendary films, past interviews as well as interviews of some famous Hong Kong artistes and directors that used to work with Leslie. One can also see an array of movie posters and books from the earlier days of Leslie's career.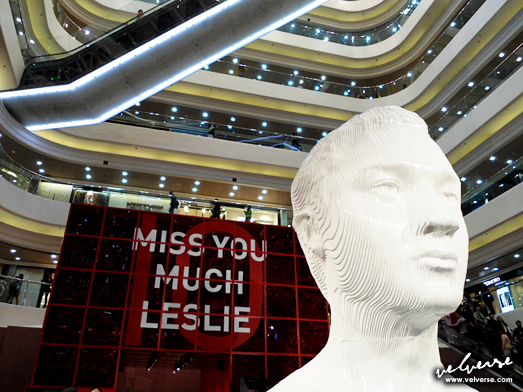 The moment I hit the concourse… I was wow-ed. 😮
Yes, I seriously mean jaw dropping "wow" when I saw the 6 meter height statue.
Now tell me… who wouldn't be shocked.
Look at the layers and the amount of detailing in place.
To be honest… I am more than just shocked. I was speechless!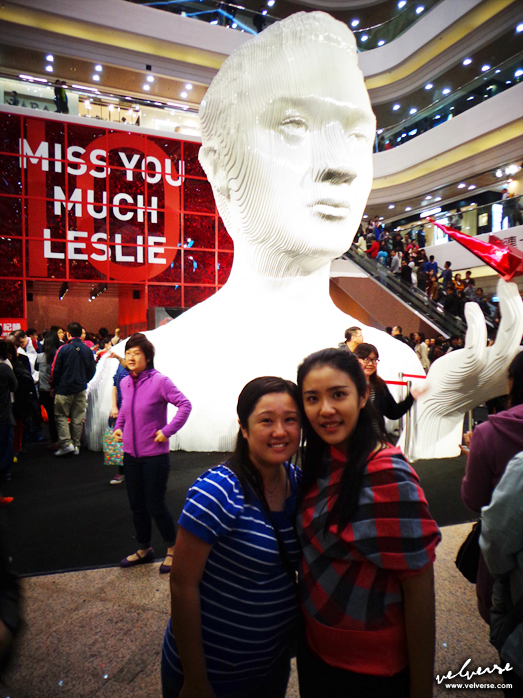 This is a definate must pose in photo.
Seriously, it is not something you get to conveniently "coincidently bump into" event.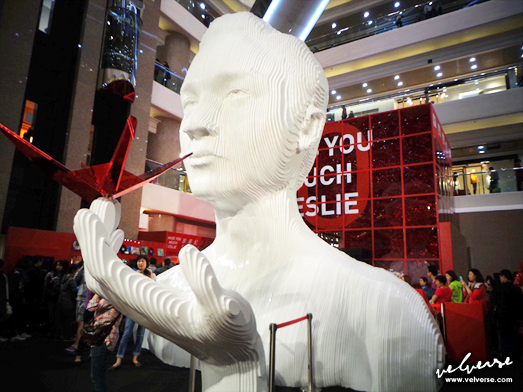 I kept wondering.. why red? why origami paper crane?
It's obvious I wasn't really a die-hard fans of Leslie. Apparently red is his favourite colour.
No idea why the paper crane.. probably it is a symbol of 'peace'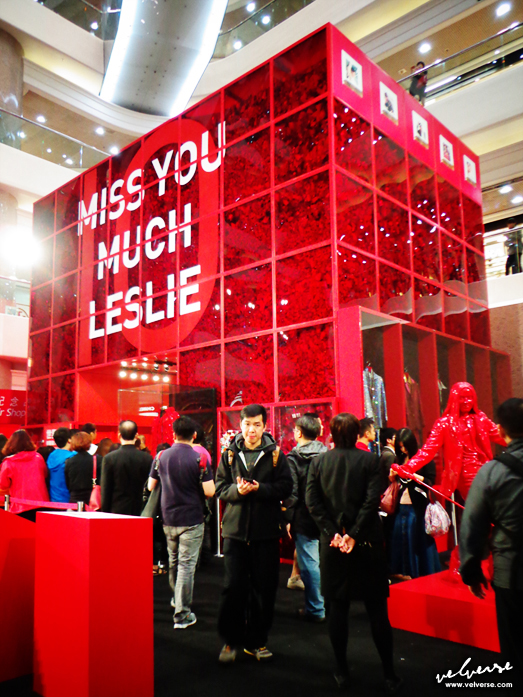 The exhibition is simply awesome as it also house a new Guinness World of Records for having the most origami created for a cause. Fans folded and collected more than 1 million paper cranes.
The original goal was to achieve 1,956,912 cranes to signify his birthday on 12th September 1956. However, the judges from Guinness World of Records confirmed that there were only 1,900,119 cranes were collected. The memorial origami are displayed at the large transparent red archway behind the large statue of Leslie's.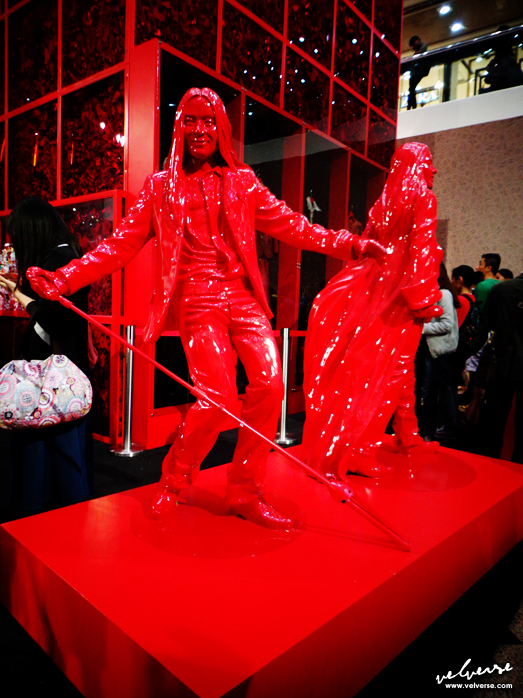 There were also a few red 1:1 scale statues with classic styles and pose of Leslie placed around the exhibition areas which also displayed awards that he received during his singing and acting career. One can hear Leslie's famous songs on the background while enjoy spotting Leslie's notable concert costumes.
How long did I spent walking around the Miss You Much Leslie's Exhibition?
You really want to know?
Hmm.. I would probably tell, after a good cup of coffee 😀