Before I begin, yes… this is a very special velentine's edition I did up for this year. Eventually it is a promise I made to my sweetest and cutest cousin, Nicole and to my sister that I would do a super long winded post about Goong (Princess Hours) since I extremely love the show. Yes, the promise was made months back when she brought back the show purposely to share with me.
So I owe it so much to her and I promise her a super post with super pictures. Yes, notice I have been slacking in my post.. yeah, it's all for this velentine's edition. No kidding… all this Goong post montages and all took up 7 days to complete and I felt much better keeping my promise.
Why today? I pretty much think it is such a lovely series I would think it suits the occassion. I cried many times watching this show. So many times that I lost count. The best reason of all… it represents what I really think about love. My believe, my hope, my love. So yes, happy valentine's day to everyone who have the time to wait for the image to load and have much time to read this post.

Rating:
Goong (Princess Hours) official site: http://imbc.com/broad/tv/drama/gung/
궁 or Goong (Princess Hours) is a 2006 romantic comedy drama distributed by MBC. The drama was based on a popular Goong manhwa illustrated by Park So-Hee. Goong was a huge success and became one of MBC's most popular drama for the year 2006. Currently bein nominated for best drama, best new actor/actress and best couple award.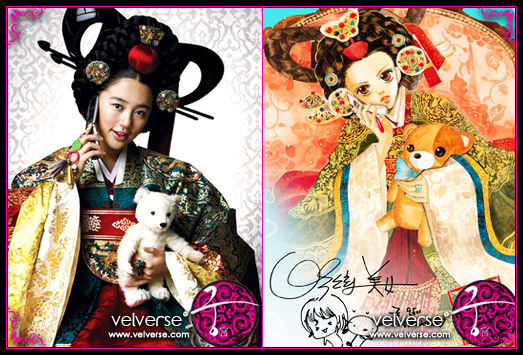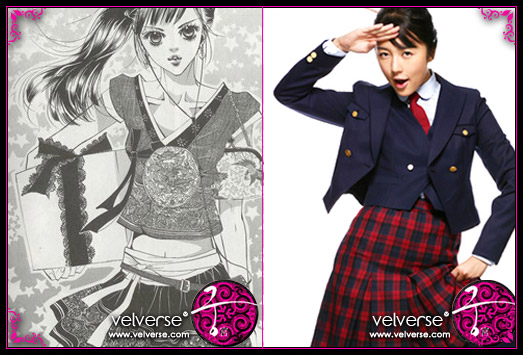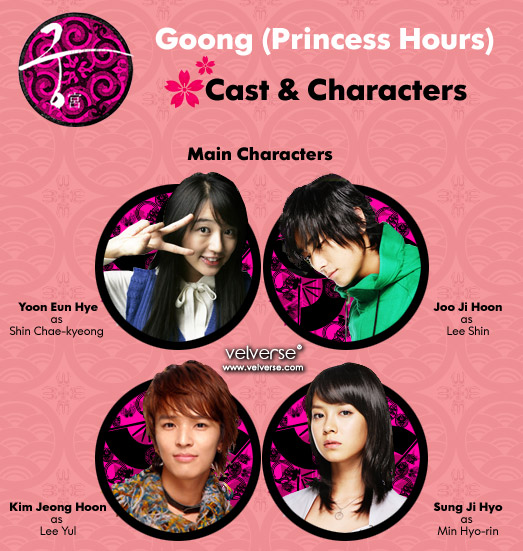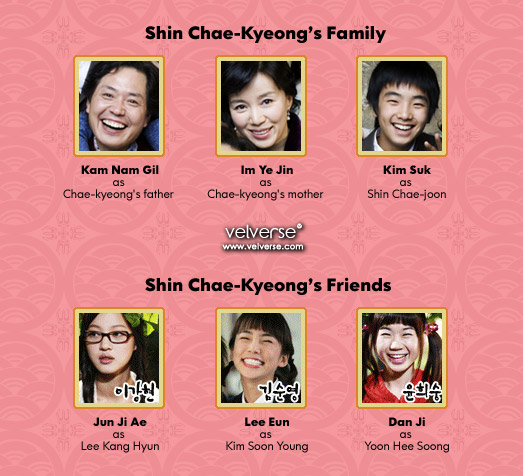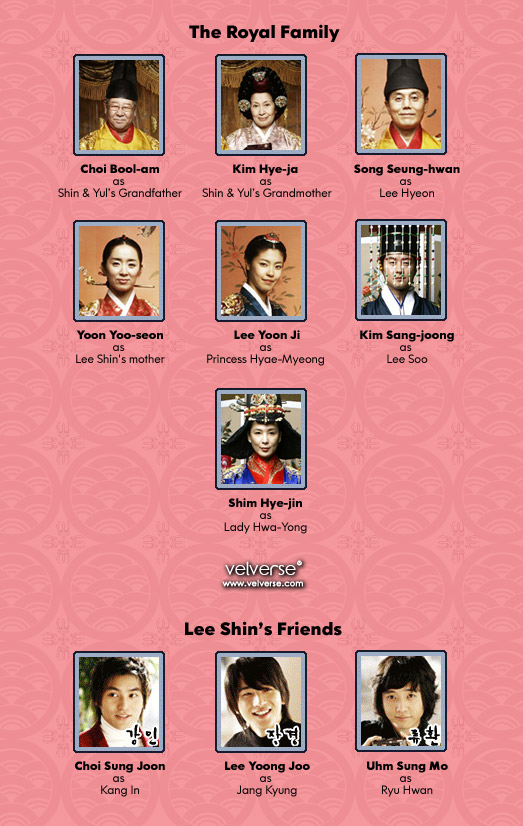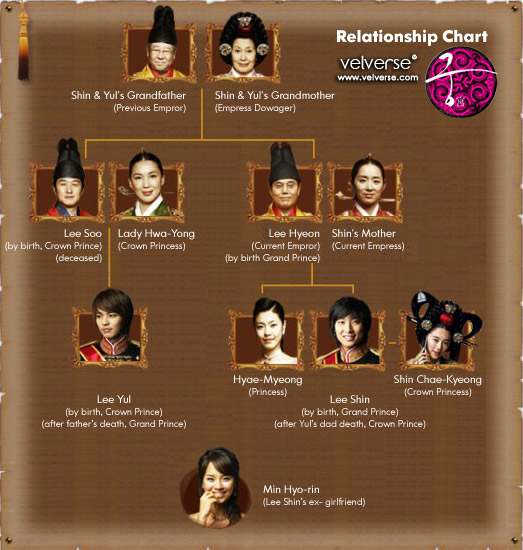 Okay… let's just get into the review. Of course everyone would have already know that the current Korea wasn't ruled by any royal families since the Japanese Occupation in 1911. However, the royal familiy in this drama was modelled after the last royal family in Korea (even actual shooting is done at the grand palace itself).
This drama practically resolves around the two lead. Lee Shin (Joo Ji Hoon) and Shin Chae Kyeong (Yoon Eun Hye). Lee Shin is the crown prince of Korea. He is very much interested in arts and studied flim making in a high school. He was often seen accompanied by his fellow buddies Kang In (Choi Sung Joon), Jang Kyung (Lee Yoong Joo) and Ryu Hwan (Uhm Sung Mo). The news have spread around that Shin will get married soon. It is rumoured that Shin's grandfather have arranged a marriage for Shin before he passed away and that the girl that Shin is supposed to married was from the same school.
It has then became a huge topic of discussion. However, Shin have different views. He has fallen in love with Min Hyo-rin (Sung Ji Hyo), a beautiful, intelligent and skillful ballerina. In other words, she is almost perfect. A girl every guy dream of having. In the very beginning of the movie, Shin proposed to her but he was quickly rejected by Hyo-rin. She actually think Shin was joking with her and furthermore, she didn't want to give up he hope of being a famous ballerina.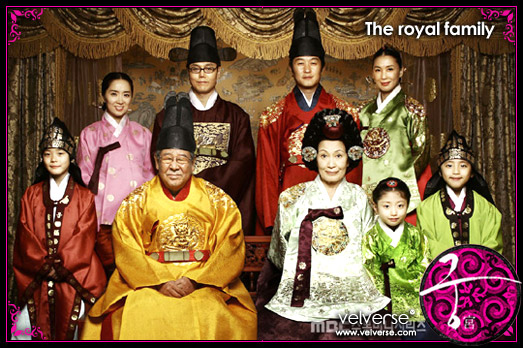 The funny parts soon begins when it was revealed that Chae Kyeong is to be the next Crown Princess. How does this happen? Chae Kyeong's grandfather was the best friend of Shin's grandfather (emperor at that time). Chae Kyeong's grandfather did save the emperor's life hence he dedicated Chae Kyeong to become the Crown Princess, which means that she is to marry whoever is the Crown Prince at the time of the marriage.
Upset over the fact that Hyo-rin rejected his proposal, he decided to agree to his elder's arranged marriage. Being a creative, artistic and active normal high school student… Chae Kyeong's life is about to change. Besides being a normal high school student, she will now have to learn the royal family's culture, language and manners. Chae Kyeong initially refuse to get married with Shin as they both have some small misunderstanding. Things take a dive when she finally agreed to marry the prince to save her family from bankruptcy.
The "drama" starts when Hyo-rin regretted her decision of rejecting Shin's love when she sees Chae Kyeong and Shin's wedding and how Chae-kyeong is loved by the people. The drama just got juicier when Lee Yul (Kim Jeong Hoon), Shin's cousin whom just return from a long stay in England with his mother, Lady Hwa Yong (Shim Hye-jin). Yul was a direct opposite of Shin. He is sweet, kind and romantic. He was madly in love with Chae Kyeong from the first time he bump in to her in school.
Yul was quite upset as the Crown Prince position originally belonged to him. Everything change when Lee Soo (Kin Sang-joo), Yul's father passed away from a car accident hence the Shin's father was appointed to take over the throne. Yul and his mother was sent away to England when Yul's mother was caught having an affair with Lee Hyeon (Shin's father) whom Yul's mother was originally in love with. She however married Yul's father because she wants to inherit the Crown Princess title.
Originally uninterested witht he Crown Prince title, Yul now have a reason to join his mother to compete with Shin for the Crown Prince title after falling in love with Chae Kyeong. He couldn't help but want to make Chae Kyeong his and give her all the happiness in the world thinking she was being ill-treated by Shin. Unknown to him, Chae Kyeong has fallen deeply in love with Shin not long after she enters the palace.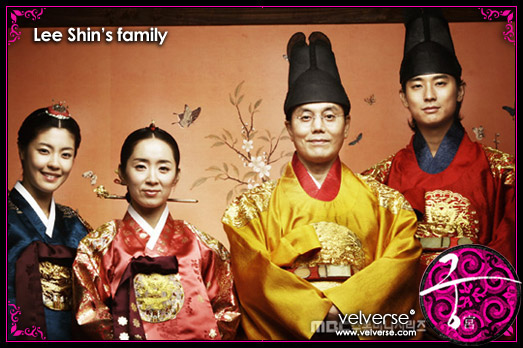 Hyo-rin on the other hand tries her best to get Shin back at all cost. At one point, she even find ways to meet Shin at Thailand when Shin was sent over to replace his father on a royal trip there. Thinking it would be one of their happiest moment, it only ended up letting Shin knows he has fallen in love with Chae Kyeong. However, things that happen between Shin and Hyo-rin was photographed and is being used by Yul's mother as a weapon against Shin.
Shin and Chae Kyeong's relationship was like a roller coaster. Each time they two get a little better, they were quickly troubled by some issues. But well, of course everything turns out fine at the end. It's a romantic comedy and well, most manhwa ends with a happy ending.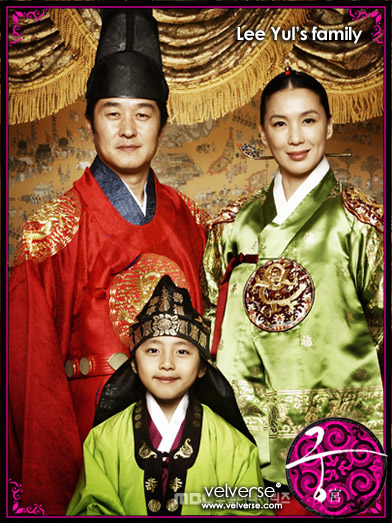 Okay… somewhat, if you have seen the drama, you would have notice I didn't give as much details as I normally do coz I was really hoping more people will see it. If you haven't, not to worry. I think 8tv is showing this drama on television soon. So stay tune. Yes, as for me… I can't help but to wait. I guess I shall never go out on the time it's airing only to watch it again.
So yes, please watch it. I think it is really a great drama to look into. Especially the clothings, accessories and not to mention the setting. Really worth a watch. Yes, no korean drama has actually got me so addicted before. I must say… none and you know it's never easy for me to give a almost perfect score to a show.