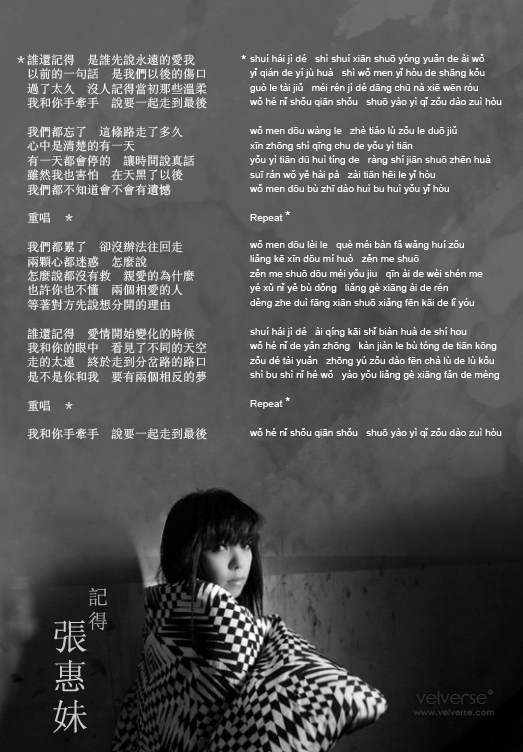 Was first exposed to this song from a TV promo clip.
As I couldn't read Chinese, it would be hard for me to find the song as I can't read what song title it was.
All I can recognize was this powerful vocal and can link it to A-Mei.
I totally love the song, because it resonates.
In the end, all that is left in our mind are just memories.
Memories that we don't want to erase, because we will want to remember all the happy moments and forgo of the sad ones.
The line that hits me the most; "我和你的眼中,看见了不同的天空".
It's sad but the truth. Two person together, yet seeing different skies.
I suppose it is unavoidable, when both start to walk further and have opposite dreams.
Pinyin and English translation is available in the comment section.