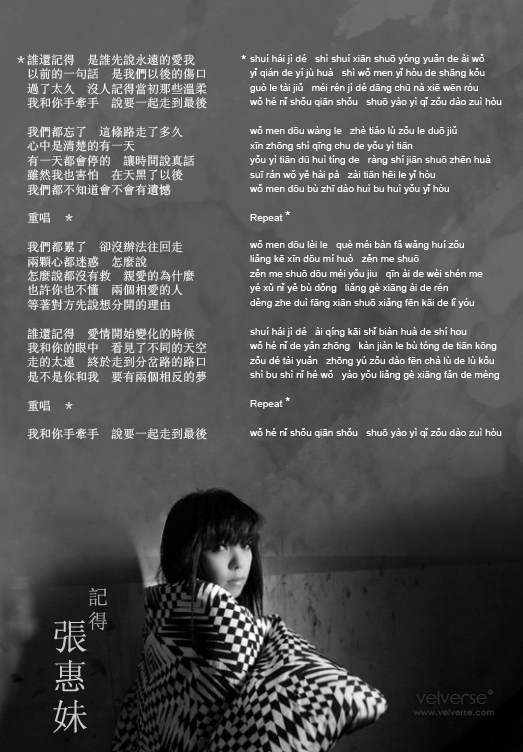 Isn't it ironic… I have listened to a short part of this song from a TV promo clip, but due to the fact that I can't read chinese… I have lost the chance to know what song title this was. But I can lik 90% guessed that it was an A Mei song, cause I can almost immediately recognize her powerful vocal.
I totally love the song, cause yes… all that's left in our mind… in the end is just memories. Memories that we didn't want to erase… cause we'll always wanted to remember all the happy moments and let go of the sad ones.
I fell in love with this line "wo he ni de yan zhong   kan jian le bu tong de tian kong"… it's really sad, but it's the truth.
Pinyin and English translation is available in the comment section.