The best impression of a joker always comes from Batman and playing cards. Is it supposed to be entertaining or is it suppose to be funny? I have no idea. To me it is rather scary. But well, when it comes to card games… getting a joke always helps. So yeah, this week presenting the scary yet helpful joker to everyone.
Ooo.. la la… L B did it again. First he comes and shock us with his almost naked assistant. This time… he comes showing us how sexy a joker can be. Mmm.. totally open my eyes to a new side of seeing what a joker is supposed to be. Now I won't mind holding to that joker card.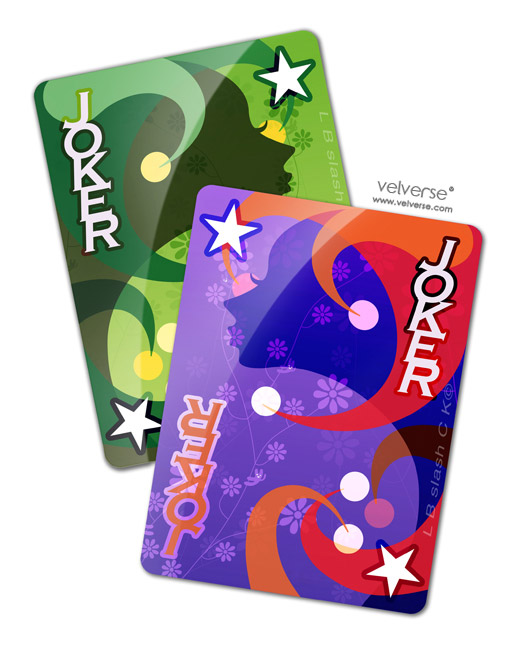 From hypnotizing to curiousity. Brian and his jokersheep comes back in action. I guess the town is never safe anymore. I think we need a batsheep to balance out things don't we? *hint hint*
The joker and I… hemmm, what can I say… my sketches on paper was suppose to look scary but somehow something went wrong with the illustrator. I think I accidently installed the Illustrator Cute v1.0. Yes… must be that. Sigh… gotta uninstall that and install the Illustrator Scary v1.1. So yeah… till then.. the cuteness continues.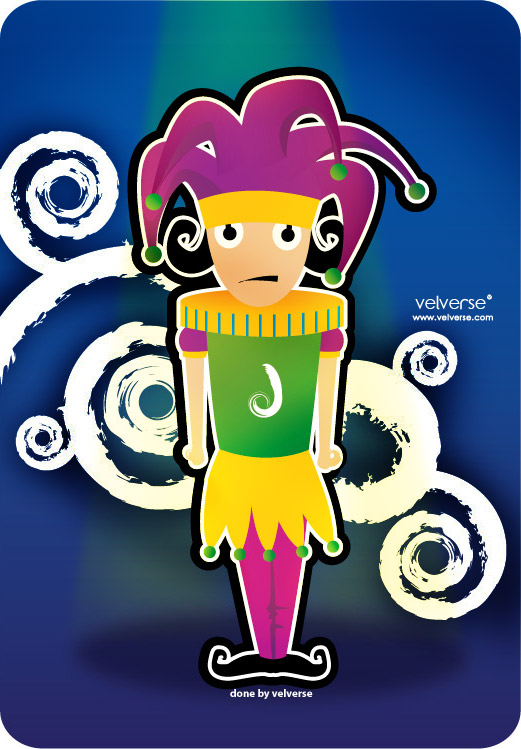 What is up next week?
Project theme: Cheerleader
Project description: Yeay… pom pom, super short skirties, sexy babes, blondes… *drools* Need I say more? A position girls would die for… the hot girls the guys would die for. So let's drool together!

Project deadline: 18 October 2006, Wednesday.Submit to: mandy@velverse.com
Anyone and everyone is welcome to join. Be it good or bad… it's just something we do for fun! Generate some cool ideas and well.. surely fill up some of our boring times 😀
Click on the banner go link to the project crossroad gallery.